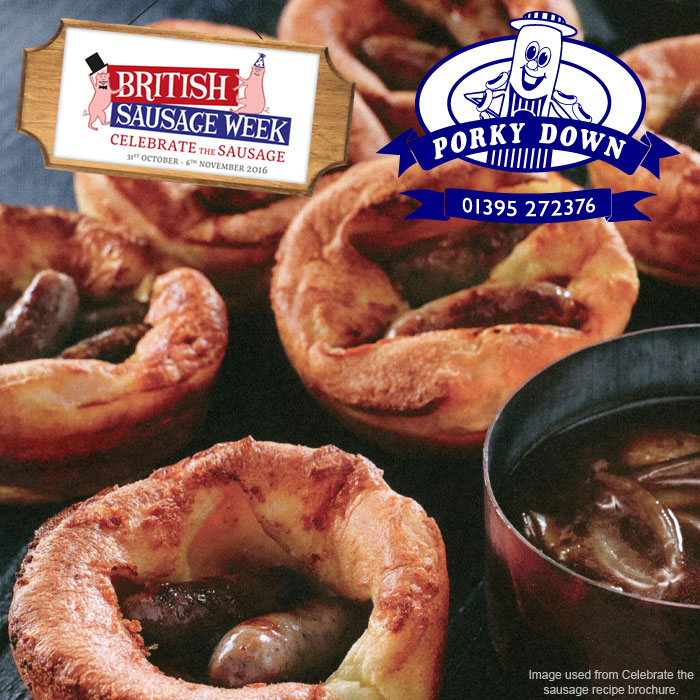 Ingredients for the toads in the hole
24 Porky Down pork sausages
110g plain flour
2 beaten medium free-range eggs
3tbsp sunflower oil
1/2 pint of semi-skimmed milk
Pinch of salt and pepper
Ingredients for onion gravy
1tbsp sunflower oil
1 peeled and sliced a small onion
4tsp gravy granules
350ml hot water
Method
1. Begin by putting the flour into a large jug, add a pinch of salt and pepper, the eggs and milk and whisk to combine.
2. Preheat the oven to 200C.
3. Divide the oil evenly amongst the muffin moulds, add two sausages into each mould and cook for 5 minutes.
4. Remove the tin from the oven and ladle in the batter, try to fill each one up halfway.
5. Place the tin back in the oven for 15-20 minutes so the toadies are risen and golden brown.
6. While those are in the oven, you can make the onion gravy. Heat a little oil in a saucepan, add the onions and bring to the boil.
7. Once thickened, pour into a serving jug or pan.
8. When the toadies are ready, remove them from the tin and serve them!