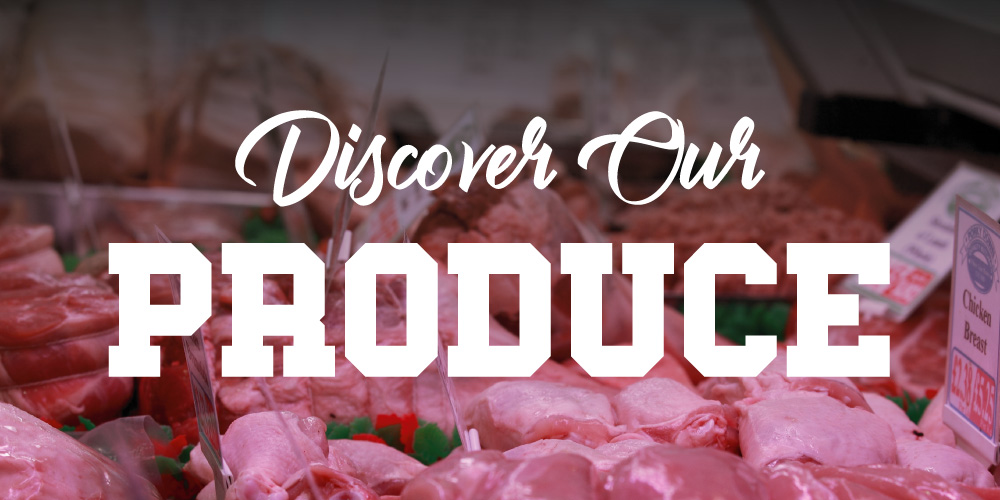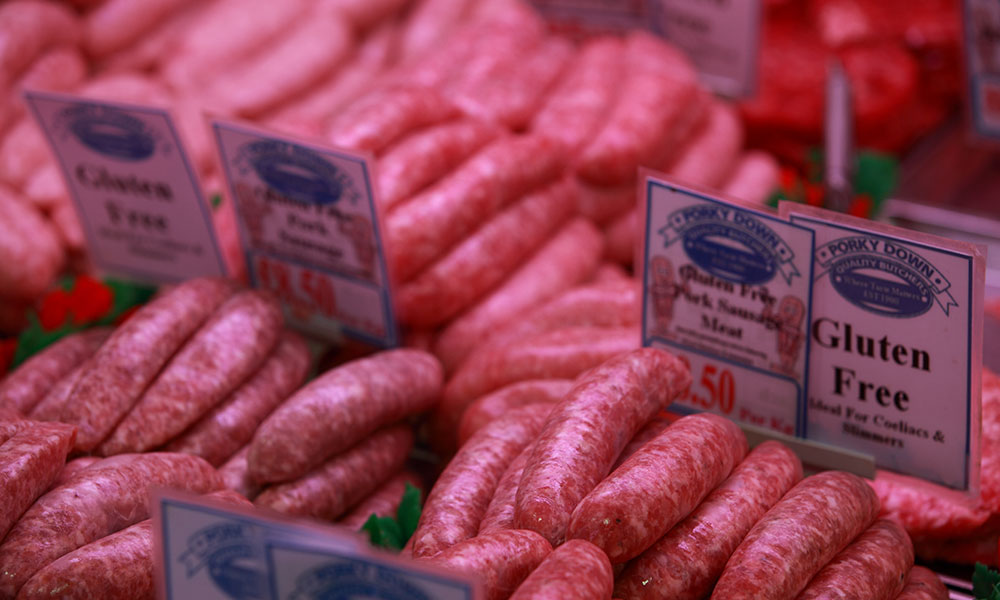 Sausages
Our sausages are all made on site with the leanest meats of various sizes. Please ask us which options are best for Celiacs.
We have the following options:
Sausage Varieties
Pork Sausage and Chipolatas: A traditional pork sausage made with the same recipe  for over 100 years. A firm family favourite.
Honey Roast Chipolatas: A pork chipolata made with crystallised honey, making it a much mellower sausage. Ideal for children.
Spicy but Nicey: One of our more popular sausage, made with our spicy but nicey seasoning, adding a bit of a kick.
Pork & Garlic: A pork sausage with dried garlic, defiantly one to share.
Cumberland: A prime pork sausage with mixed herbs excellent for sausage and mash.
Pork and Apple: A popular sausage made with dried apple and apple sauce.
Pork and Chive: A large sausage made with chives giving it a real herby flavour
Pork, Mushroom and Leek: A sausage made with dried mushrooms and leeks makes this an ideal sausage for barbeques.
Tomato & Basil: This sausage is ideal for your summer party's with its tangy tomato flavour.
Gluten-Free Range
Plain Pork: Made with prime pork and no rusk this is a sausage that is ideal for coeliacs.
Chicken Sausage: Made only with chicken, this sausage has a small amount of our spicy but nicey seasoning in to give it a boost.
Mediterranean: Made with mixed herbs this sausage is ideal for casseroles.
Toulouse: A more popular gluten free sausage made with pork, garlic and smoked bacon really does give this sausage a unique flavour.
Pork & Leek: Made with prime pork and dried leeks a firm favourite.
Black Pepper: A pork sausage made with cracked black pepper gives this gluten free Sausage some real flavour.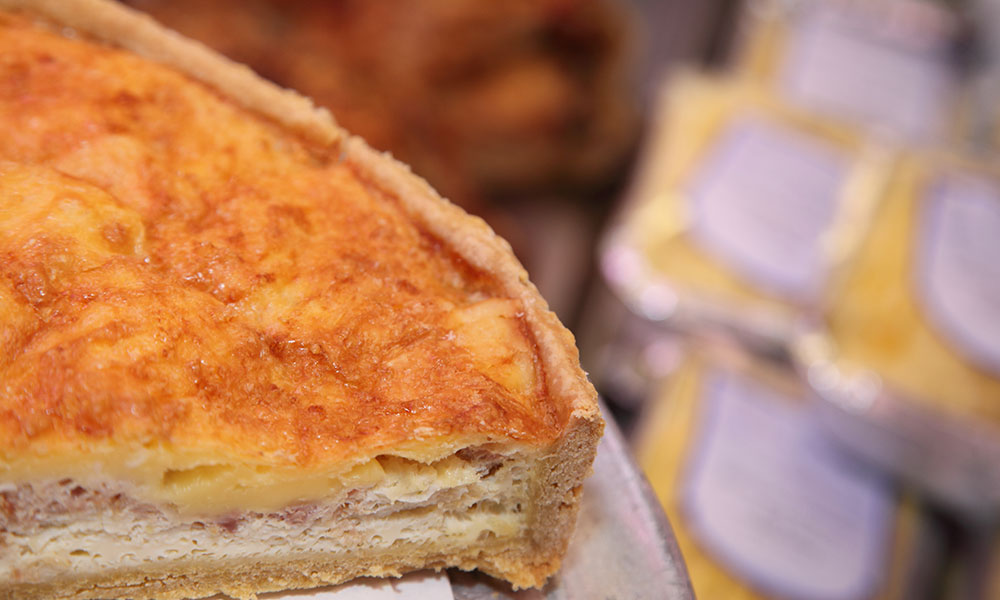 Pies
All our pies are made on-site with our own pastry and the freshest ingredients.
We have the following options:
Pie Varieties
Steak
Steak & Kidney
Chicken
Pork
Gala
Fruit
Cottage
Shepherd's
We Also Offer
Sausage Rolls
Scotch Eggs
Quiche
Pizza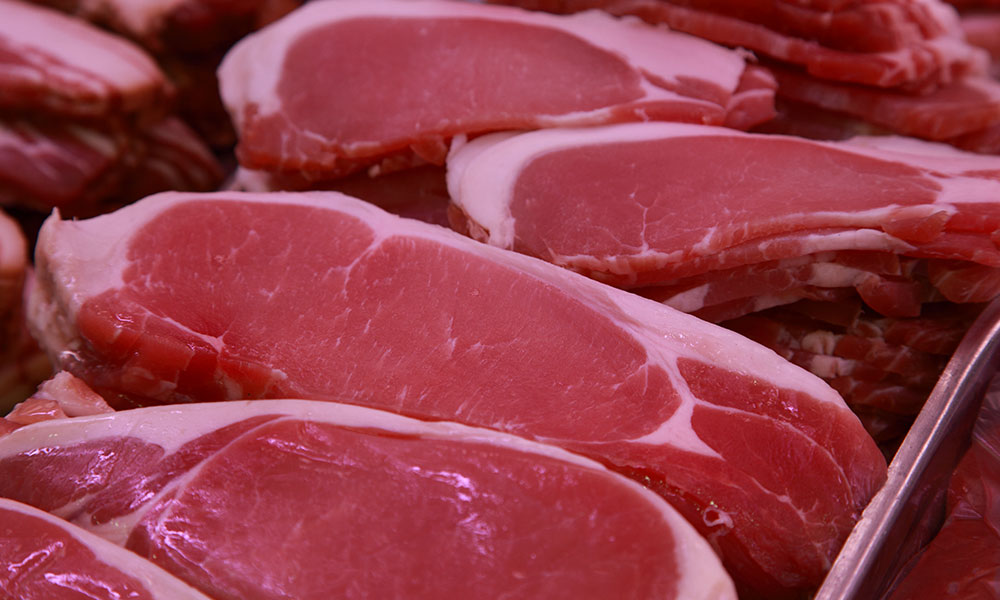 Bacon
Every one of our delicious bacon varieties is dry-cured for the perfect flavour.
We have the following options:
Bacon Varieties
Smoked Back
Smoked Streaky
Green Streaky
Green Back
Bacon
Chops
Gammon Steaks
Bacon Ribs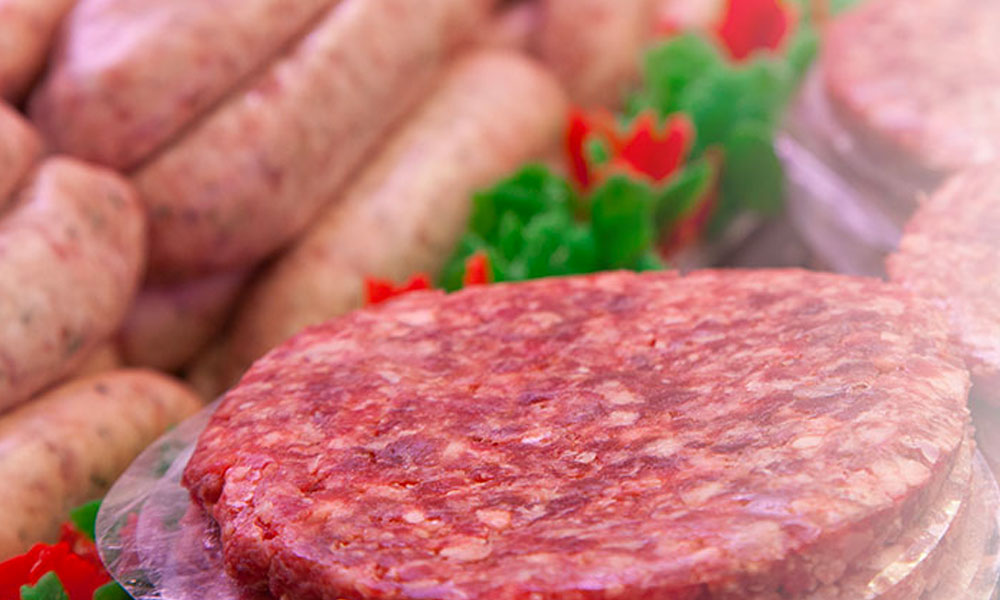 Burgers
All of our burgers are made on-site in Exmouth by our skilled butchers with delicious local beef and pork.
We have the following options:
Burger Varieties
Beef
Pork & Apple
Gluten-Free Beef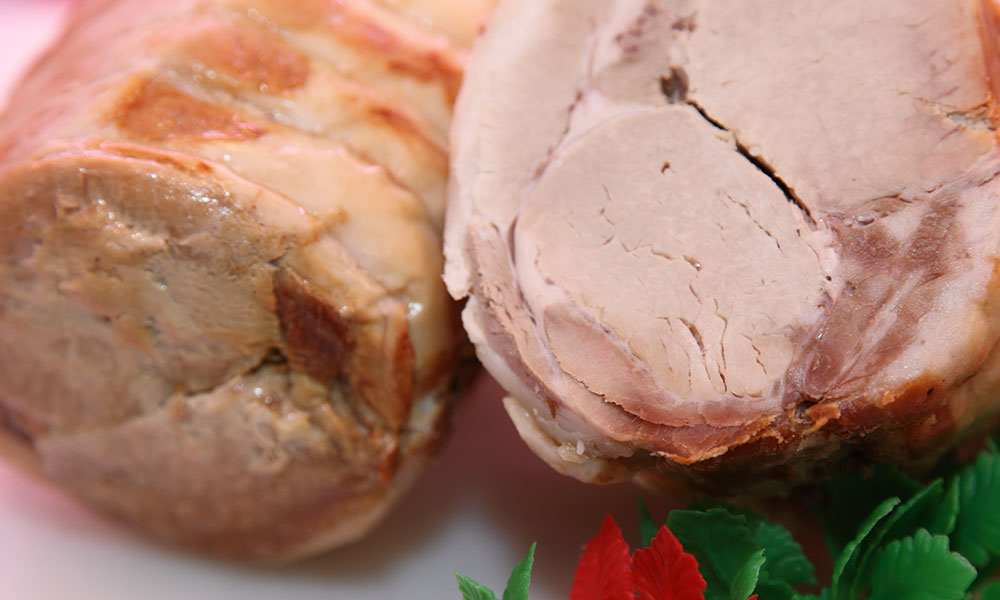 Cooked Meats
We prepare and cook all of our cooked meats here in-store as well, delicious and ready to eat!
We have the following options:
Cooked Meat Varieties
Hams
Roast Beef
Cooked Pork
Ox Tongue
Bath Chaps
Hogs & Groat Pudding
Faggots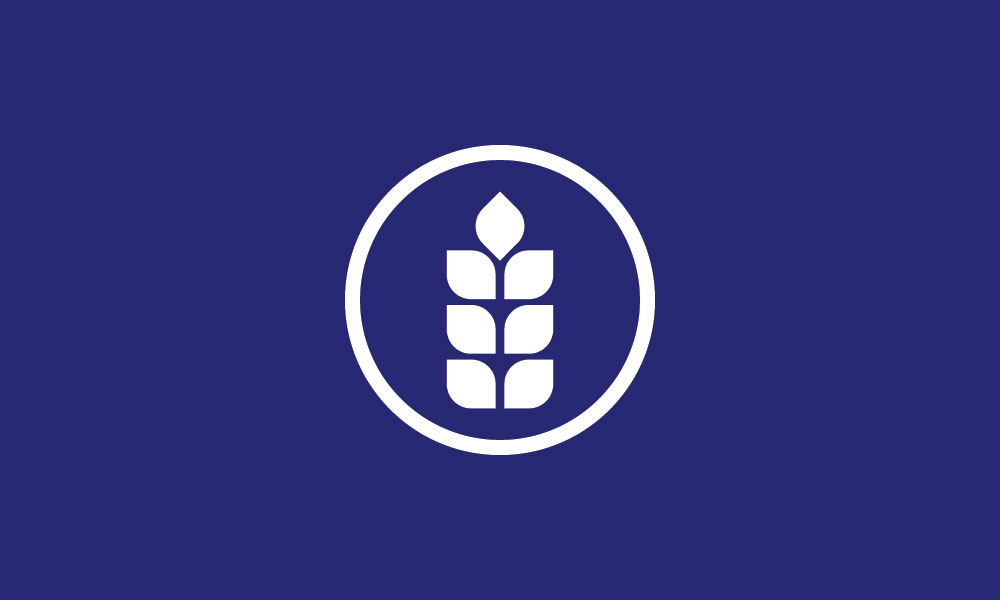 Ingredients & Allergens
Click below for more detailed information on the ingredients and allergens of each product.