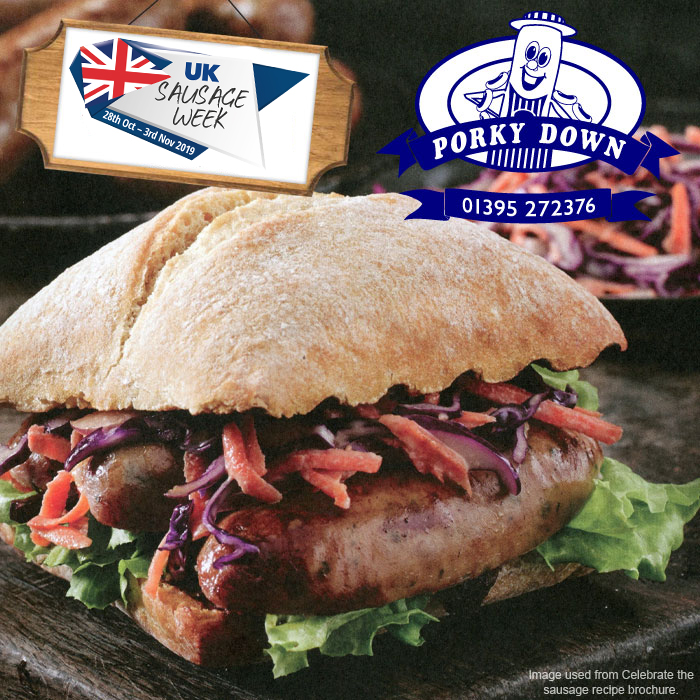 Ingredients
8 Porky Down pork sausages
200g red cabbage, thinly sliced
2 medium carrots, peeled and grated
1 small red onion, peeled and sliced
80g light mayonnaise
4tbsp bacon and chilli jam
4 large lettuce leaves
4 crusty rolls, cut in half

Method
1. Preheat the grill the medium heat, place the sausages under the grill and cook for 8-12 minutes. Turn the sausages regularly for even browning.
2. In the meantime, make the slaw. Take a bowl and add the cabbage, carrot, and onion. Add the mayonnaise and mix well.
3. Heat a frying pan, add the bread rolls cut side down and cook until toasted, allow to cool.
4. Tak the flattest half of the roll, spread it with chilli jam.
5. Place one lettuce lead on top of this half.
6. Cut the sausages in half lengthwise, place two sausages per roll on top of the lettuce. Spoon a little of the slaw on the sausages and then top with the other toasted half roll.
7. Enjoy!