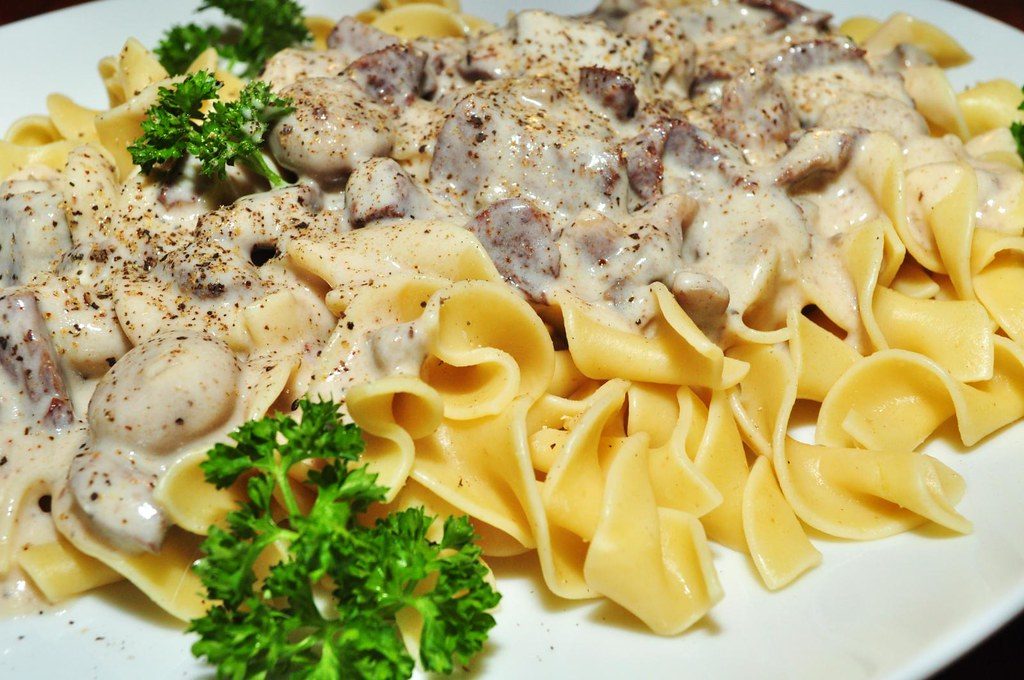 Ingredients
17ml olive oil
14g butter
450g Porky Down beef sirloin
30g Tbsp all-purpose flour
220g diced onion
64g mushrooms
10g chopped fresh thyme
220g chicken or beef stock
160g sour cream
Wide egg noodles
28g chopped Italian parsley
Sea salt and black pepper
Method
1. Begin by heating the oil and butter in a wide dish, over medium-high heat.
2. Toss the Porky Down beef with the flour and add to the pan, cooking until lightly browned.
3. Remove the beef and add the onion, sauteing until the onions have cooked a bit.
4. Add the mushroom and saute these for 5 minutes too until tender.
5. Add the beef back in, along with the thyme and stock and bring up to a simmer, cooking uncovered for 10-15 minutes until the beef is tender.
6. When the meat looks ready, stir in the sour cream and season to how you like it.
7. Cook the wide egg noodles in a pan with water over medium heat, add to the other pan and toss to coat.
8. Stir in the parsley, serve and enjoy!