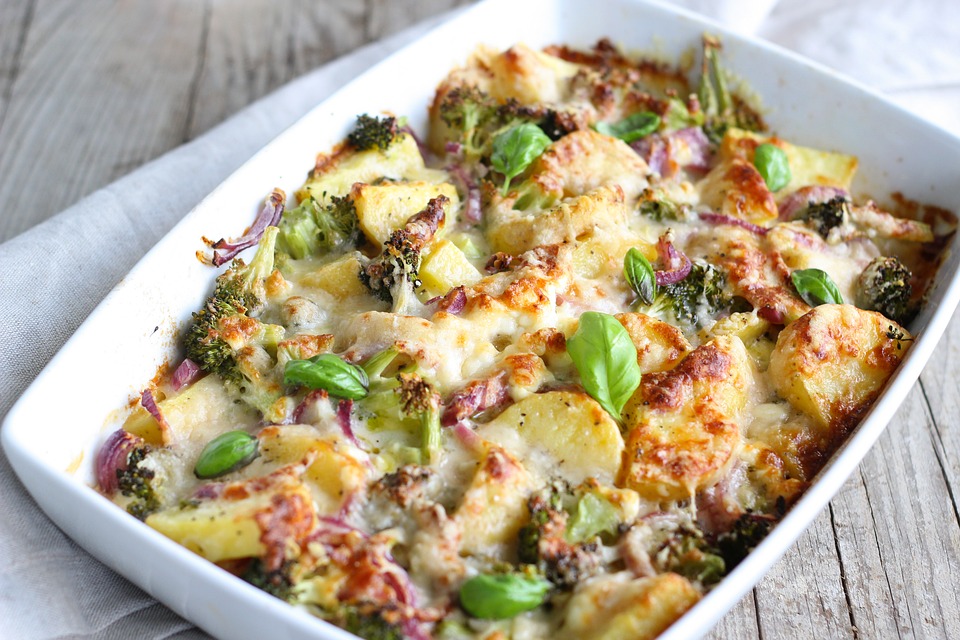 Ingredients
1kg shin of beef
2 tbsp flour
a good sprinkling of salt and pepper
2 tbsp sunflower oil
1 large onion, peeled and diced
150g bacon, chopped or lardons
4 large carrot, thickly sliced
2 cloves garlic, crushed
1tsp dried mixed herbs
150ml red wine (or beef stock)
450ml beef stock
Method
Begin by allowing the meat to come to room temperature and cut into even-sized chunks. Place the flour on a plate and stir in the salt and pepper, roll the meat in the flour.
Heat the oil in a large, flameproof casserole. Add the meat and fry until browned and caramelized on all sides.
Remove the meat from the pan and set aside.
Add the onions, bacon and carrots to the pan. Fry all of this over low heat for 5 minutes until the onions are tender and golden.
Next, add the garlic and herbs and cook for 1 minute.
Gradually pour over the red wine and the stock. Stir this until it starts to thicken. Return the meat to the pan and bring to boil, cover with a tight-fitting lid and simmer on a low heat for around 1-2 hours. Or you could place in a low oven 140°C/275°F/Gas Mark 2 for 2-3 hours until tender.
Enjoy!