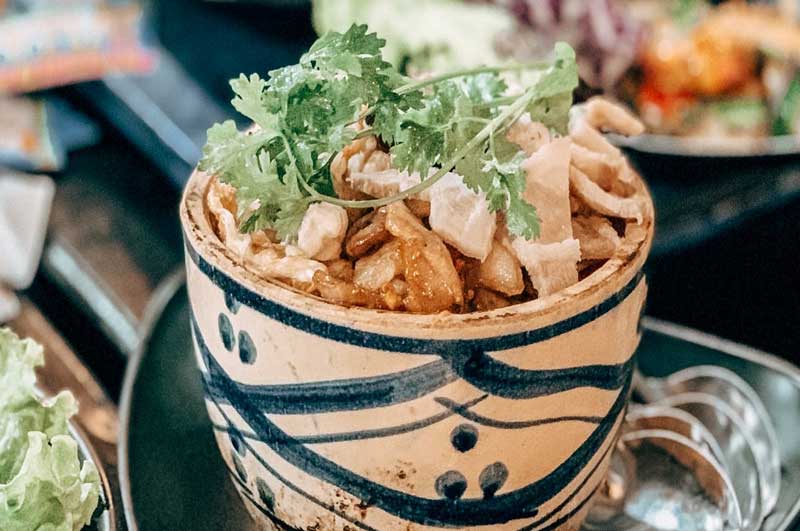 Ingredients
3 Porky Down chicken breasts, cut into thirds
1 small diced onion
1 seeded and minced jalapeno
1tbsp extra- virgin olive oil
2 minced garlic cloves
1/2tsp oregano
1/2tsp ground cumin
100g green chillies
600g chicken broth
850g drained and rinsed white beans
200g frozen corn
60g sour cream
30g shredded montery jack
30g crushed tortilla chips
Freshly chopped cilantro, for garnish
Method
1. Over medium heat, in a large pot, heat oil. Add onion and jalapeno and cook until soft for about 5 minutes.
2. Add garlic, oregano, and cumin and cook for about 1 minute.
3. Add green chilis, chicken, and broth. Season to taste with salt and pepper.
4. Bring this to a boil, then reduce heat and simmer. Cover for 10-12 minutes until chicken is tender and cooked through.
5. Put the chicken onto a different late and shred with two forks. Return to pot and add white beans and corn. Bring to a simmer and let it cook for 10 minutes.
6. Turn off the heat and gradually add the sour cream, keep stirring while you add.
7. Spoon the chillies into bowls and garnish with cilantro, cheese and chips before serving.
8. Enjoy!