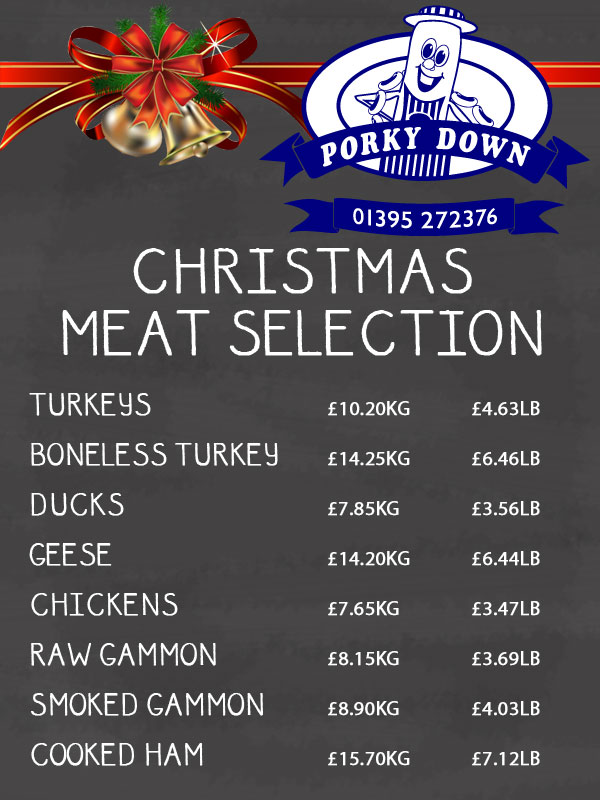 If you are the kind of person who cares where your food comes from, then come and visit us at Porky Down this Christmas!  Below are just a few of our best selling Christmas items:
Free range pork from Tremlett Farm
Free range poultry from Creedy Carver, Crediton
Free range turkeys from Steven & Sarah Slade at Rosmondford farm in Aylesbeare
Free range eggs from Blackdog Farm, Crediton
Free range geese
We also dry-cure our bacon from our free range pigs, and all our lamb & beef is locally sourced, so you can be sure you are getting only the best meat for your table. You can purchase any size of gammon cut for your home cooking, or have it ready-cooked in-store. Our speciality sausages & sausage meat, including our gluten free sausages & sausage meat range, will still be available over the Christmas period.
So, in the one hundred & sixteen years that we have been in business, you can be sure that we care where your food comes from.
We would like to wish all our customers a Merry Christmas & Happy New Year, and thank you for your continued support.